Love Thailand: Phuket
After months of planning a wedding - not including engagement parties, bridal showers, bachelor and bachelorette parties, and other events and festivities that come with tying the knot - it's no surprise that most couples are eager to pack their bags and jet off to a place of relaxation. In most cases, this includes sparkling turquoise waters, soft sand beaches, romantic sunsets and warm weather.
Most Canadian couples come to us with a list of beach destinations, which often include the Caribbean, or depending on their budget, French Polynesia or the Maldives. However, there's always one destination that we suggest during consultations, not only for its stunning beauty, but affordable luxury - Phuket, Thailand.
Phuket is Thailand's largest island and home to pristine beaches, lavish yet affordable accommodations and delightful culinary experiences that feature everything from Southern Thai cuisine to modern international flavours from around the world.
Although beaches are what attracts most visitors to Phuket, there are a few surprises along the way that truly make this place even more magical than expected.
Here are three experiences that we recommend for your much-needed relaxing and memorable honeymoon in Phuket.
Book John Gray's Hong by Starlight Sea Caves
A quick image search of Phuket on Google will yield thousands of photos of the iconic Phang Nga Bay - made famous by James Bond's The Man with the Golden Gun. Most visitors will take a boat tour or longtail boat to see this popular attraction, but we recommend doing things a little different. For a truly romantic and unique experience, book John Gray's Hong by Starlight Sea Caves adventure where you will be able to go inside Phang Nga Bay's towering karstic islands by a kayak to explore the sea caves. The tour begins midday, timed perfectly to avoid crowds and allow you to experience a spectacular natural light show featuring your own self-made flower 'kratong' (small floating natural container made of flowers and leaves) drifting across brilliant bioluminescent waters.

Old Town Phuket
Phuket is home to a historic Old Town, which makes for an unexpected, yet lovely break from the beaches. Here you'll find bright and colourful Sino-Portuguese architecture, charming cafes, modern and traditional restaurants, and trendy clothing and souvenir shops. Make sure to have your camera ready as the buildings and their vivid colours make for the best backdrops for an impromptu photoshoot that is guaranteed to leave a smile on your faces when you look back on your camera rolls.
Blue Elephant Cooking School
When you visit Thailand, there's a good chance that you'll fall in love with their food. The distinct blend of sweet, sour, salty, spicy, and bitter is unlike any other cuisine in the world. One of the best ways you can immerse yourself and learn more about Thai cuisine is through a cooking class. There are many cooking classes in Thailand, but one of the most well recognized schools is Blue Elephant Cooking School. There is a location in Bangkok, but the one in Phuket is situated inside an elegant governor's home that showcases the Sino-Portguese architecture that is so uniquely Old Town Phuket. The class begins with a trip to the local market with the chef, followed by the cooking class. Students will receive a package that includes all of the delicious recipes, along with alternative ingredients, so you can bring your kitchen to life with the unique flavours of Thai cuisine when you return home.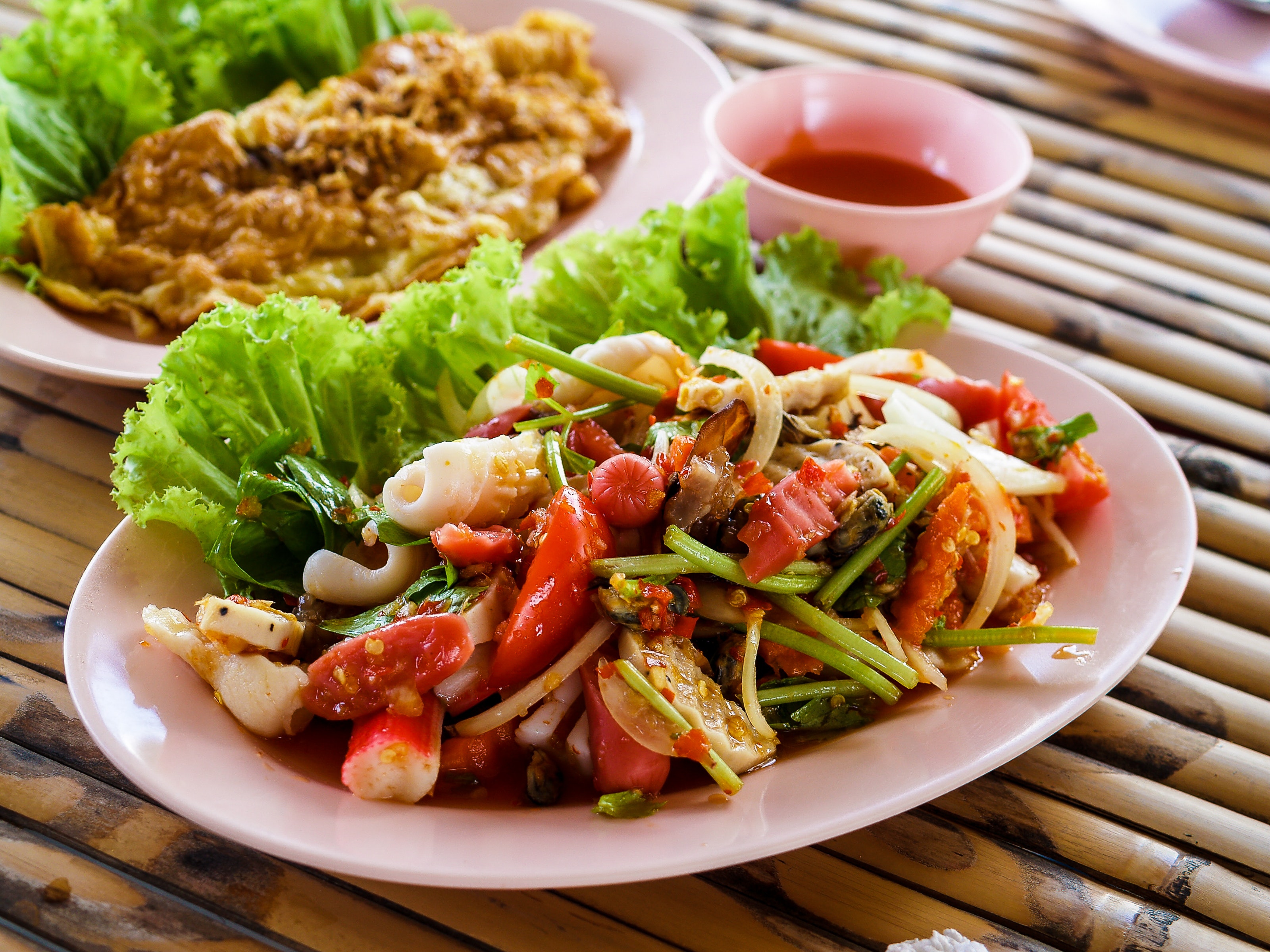 Want to learn more about Phuket and/or Thailand? This only gives you a quick snapshot of what you can experience on your honeymoon, but if you want to learn more, book a free consultation with us, so we can help you plan and work within your budget!
You can also check out our Bangkok and Chiang Mai blog posts from our Love Thailand series to learn more about other destinations in Thailand!