Reopened - Iberostar Resorts on our Radar
It goes without saying that 2020 has been a challenging year for travel. However, some destinations are seeing the light at the end of the tunnel and have reopened or are in the process of reopening in the coming year (which is in just a few days by the way), so if you're like us and can't wait to start travelling again, here's a list of Iberostar resorts you can visit in the new year!
Iberostar Grand Bavaro - Punta Cana
This 5-star Punta Cana resort recently opened their doors to travellers again during early December and is excited to welcome visitors back to its resort. Located in one of the Caribbean's finest beaches, Iberostar Grand Bavaro is a stunning paradise with pristine views of the ocean, a scenic 18-hole golf course, 7 onsite restaurants to satisfy every palette, and butler and concierge service for the ultimate luxury experience. If you're ready to relax and treat yourself, this is the place to be.
For more recent information about Iberostar Grand Bavaro and their health and safety protocols, click here.
Iberostar Selection Hacienda Dominicus
You don't have to wait much longer to experience Iberostar Selection Hacienda Dominicus because they are slated to open on January 21, 2021! We can't think of a better way to start the new year off on the right note with a safe and secluded getaway to refresh and relax. This splendid resort is located in Bayahibe - a charming fishing village in the province of La Altagracia which is adorned with lush natural surroundings and gorgeous beaches. The resort is also located just 30 minutes away from La Romana where you can explore local shops, markets, or a cigar factory (COVID restrictions may apply). If you're more comfortable staying within the resort, that's okay too. Nothing beats the sights and sounds of the ocean while relaxing in your own cabana, catamaran, or by the pool.
For more information about how Iberostar takes care of you during your stay, check out their How We Care Philosophy.
Iberostar Grand Rose Hall
Another Iberostar resort that recently welcomed visitors again is Iberostar Grand Rose Hall, a beachfront, adults-only hotel located on the shores of Montego Bay, Jamaica. This luxurious resort is the perfect place to spend time with your significant other, disconnect from the world, and unwind. Treat yourselves to a massage at SPA Sensations, which you can enjoy in your private suite or right by the beach. There's also 5 restaurants and 4 bars, one of which includes a swim-up bar, for you to choose from, so every night can be a romantic date night. Sounds like something you need? It's not too early to start planning your trip now because this resort is officially open!
For more information about Iberostar Grand Rose Hall and their health and safety protocols, click here.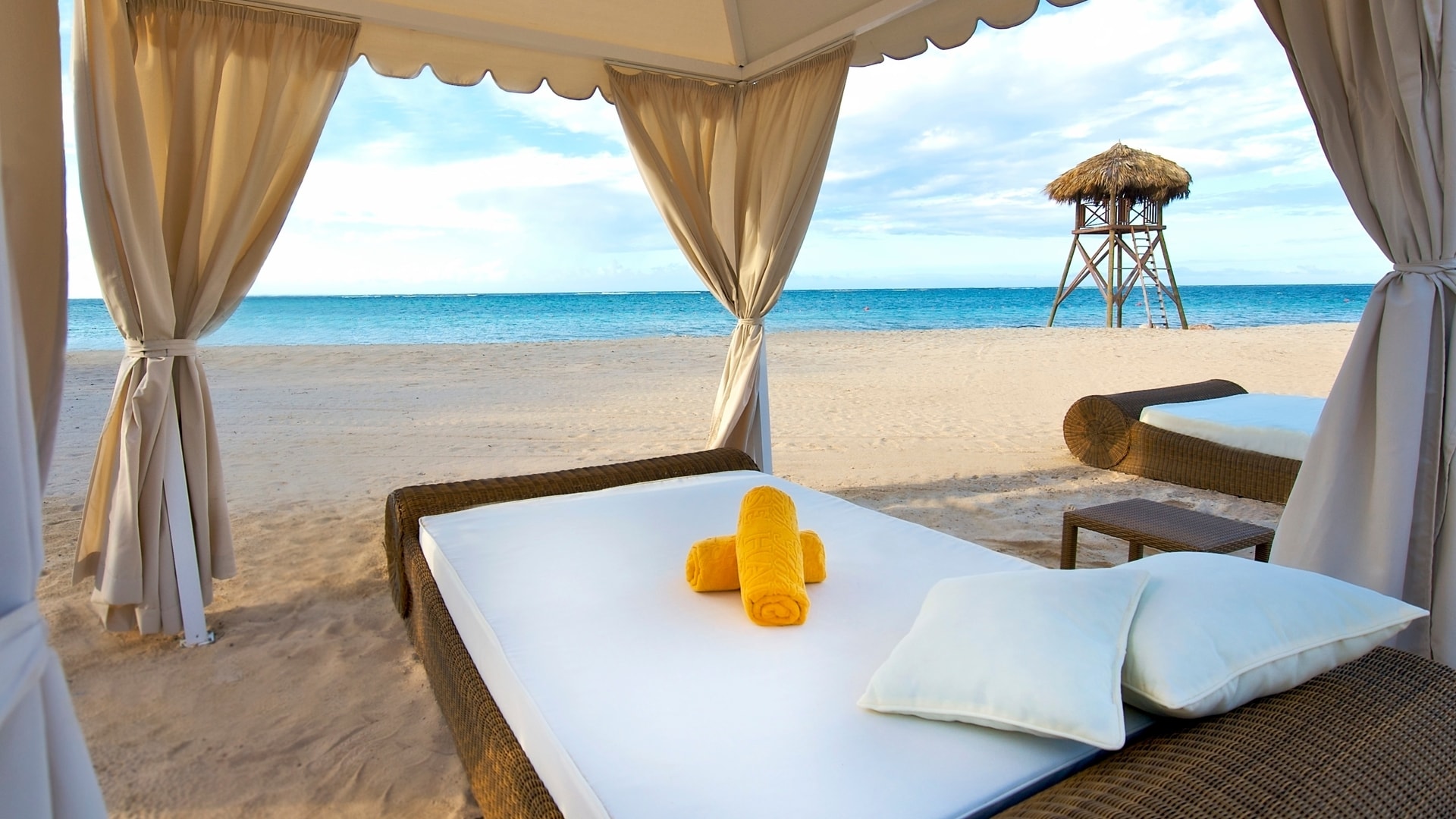 For a list of Iberostar hotels that are pending to reopen, visit https://www.iberostaragents.ca/covid-hotels-updates.