Our Team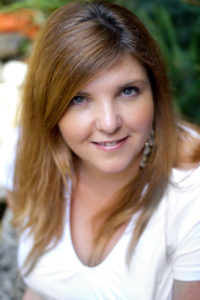 Destination Wedding Planner in Ontario, Canada
So, WHO are these magic-makers who are going to let you leave your wedding planning stress behind you?
My name is Karen Lantigua and among my many talents, I can mix a mean cocktail and boast having travelled to over 90 destinations and counting. I've been a Destination Wedding Travel Agent for over two decades (!!) and have even been a Wedding Coordinator in the Dominican Republic – so I know EXACTLY how it's done. Oh, and I also OWN the company.
"I just can't say enough good things about Karen and her services. Talk about bending over backwards, I swear some of my guests want to marry her!!"
- Melisa and Chris
Judy Jordan, Destination Wedding Planner in Ontario, Canada
Judy's career in travel initially started due to her love and passion for travel and this has been a big part of Judy's life. She has been in the travel industry as an agent for over 20 years and has extensive experience and knowledge in planning the perfect vacation.
As a destination wedding, honeymoon and vow renewal specialist Judy knows weddings! She was inspired to dive into the industry of romance travel in 2012 after her experience booking her first destination wedding. Judy prides herself on being dedicated to the wedding couple's vision. She is detailed oriented and organized, ensuring that her couples have a stress-free experience in planning their wedding, and seeing that all their plans are executed to their satisfaction. Her own love of travel and extensive training from a variety of resorts and travel companies allows her to give couples the proper guidance in choosing the destination and resort that fulfills their wedding wish-list, while catering to the needs of their guests.
She has evaluated nearly 200 resorts in Mexico and the Caribbean, making her a true all-inclusive specialist. Judy has been awarded the Top 50 Jamaican Specialists Award 3 years in a row, and obtained many other travel industry certificates. Among these designations she is specialized as an AMResorts Master Agent, Palace Pro Specialist, Jamaica "ONE LOVE" Specialist and St Lucia Specialist.
Judy will work with you after hours by appointment as she understands that you cannot always talk during your work day.
Let's work together and make your dream vacation or wedding come true.